There will be new work-world fact articles each month.
You will be able to access past articles on the archives page.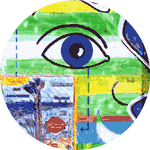 WordisWorth is a new site. Articles on decision-making and effective recruitment will be posted shortly.
Sign up here
to be alerted when they appear.
We provide jargon-free, entertaining articles on work matters to give you the knowledge you need to do even better at work.
The knowledge could be found in lengthy business and management text books, but WordisWorth provides it in short, easy, and fun briefings.